Town Portsmouth, NH
Date December 31, 1768
Author Pamela & Melanie Keene with Kevin Auger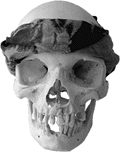 Thomas Sheafe lived on the North End of Market Street, and life was filled with the commerce of goods to and from Portsmouth. His fine house was located at the comer of Market and Deer Streets. In July of the year 1798, the ship Mentor, which belonged to Sheafe, arrived in the Port City from Martinique, where the dreaded yellow fever had prevailed for a long time.. The Mentor carried a full load of cargo including sugar, molasses and coffee --- and death.
The ship was unloaded at Sheafe's Wharf, which stands today in Prescott Park. Soon many of the laborers became ill. Little regard was given at that time to quarantine laws. But when three of Sheafe's own children fell ill with the "-fever," the selectmen sent the ship off for proper cleansing ... but alas, it was too late!
The fever spread quickly through the North End of the town. Families that could leave the area did so, and many from the country stayed out of the city. Within three months, ending in early October when the frost stopped the spread of the fever, there were 96 cases reported, and 55 deaths in this city of only 6,000 at the time. Few people came out onto the streets in the port or in Market Square. No sounds were heard there, sources say, except the shrieks and groans of those near death. Those few brave souls who had to make the journey through town were seen walking north on Market Street with their faces hidden in handkerchiefs, wet with vinegar or camphor.
Those felled by the fever were hastily carried to their graves, wrapped in tarred sheets and hastily placed into a rough-hewn box in the dead of night, with lanterns dimly burning. The nocturnal processions headed for the North Cemetery, where the bodies were placed in one common grave.
SOURCES: Ray Brighton, They Came to Fish, Volume 1, Page 88; Charles Brewster, Rambles About Portsmouth, Chapter#118.
© 1999 Copyright to the author of the article
© 1999 SeacoastNH.com page design & concept
[ HOME | HISTORY | ARTS | TOURING | BUSINESS | SEARCH ]
[ Dead Zone | New | Site Map | Talk | Store | Sponsors | History Themes ]